Located on the first storey of the first Four Points by Sheraton in Singapore with a stunning panoramic view of the iconic Singapore River, The Best Brew is one of the best places in the city to relax with your friends.
Chill-out with for our exclusive craft beer, Tall Tale Pale Ale – you can't have this beer anywhere else in the world – and delicious bar bites that include Spicy Crispy Buffalo Wings, Panko Crusted Soft Shell Crab, Sliders (Teriyaki Chicken, Jalapeno Beef or Grilled Tom Yam Salmon) and more!
On the first Friday of every month, you can indulge in our all-you-can-drink-and-eat Brew & BBQ from 6.30pm to 9.00pm.
You can also enjoy live band entertainment on selected nights or play pool at the Terrace for just S$2 per game.
And no chilling-out is complete with our Happy Hours where you can enjoy 50% off our Tall Tale Pale Ale, selected house pour spirits and wines.
Come and spend your evenings with us today for the authentic Singapore River experience.
Tall Tale Pale Ale - The Best Brew's Exclusive Craft Beer
Crafted specially for The Best Brew, Tall Tale Pale Ale is an easy drinking beer; great for any time of the day.
This medium bodied pale ale (4.3 percent alcohol) with a pleasing floral aroma and mild-hoppy finish also possesses zesty citrus notes, which makes it highly versatile and quaffable with most foods, especially the range of bar bites offered at the bar.
Tall Tale Pale Ale is only available at The Best Brew. You can't find it anywhere else in Singapore and the world.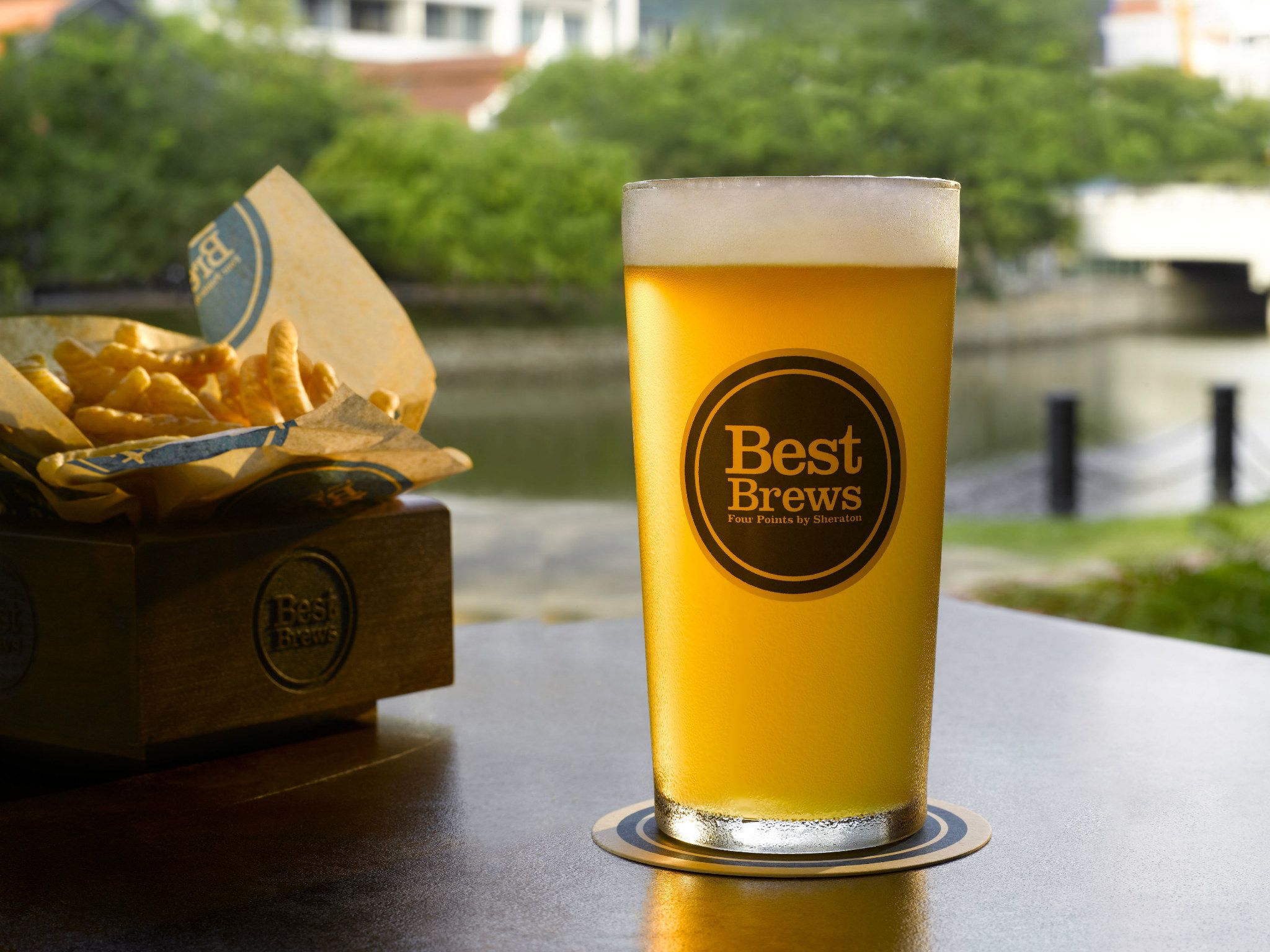 The Best Brew Menu
Click here for the full list of drinks and bar bites at The Best Brew.
Best Brews Hacks
Some tips for you
How many ways can you open a beer bottle? Here're 2 for you to try.
How to cool your beer in a fast way? Here's one method to try.
How to pour the perfect brew? Try this.
Cocktail Madness
Can't stop at one
Shaking up a Mean Margarita.
As rad as a Cointreau Rouge.
Keep it chill with Cointreau Noir Cloudy Night.
Top Five Whiskies to Pair with Food
by Richard Paterson, Master Distiller, The Dalmore
Some people may have misgivings about pairing whisky with food; it rather goes against the whimsical image of having a glass or two beside the open fire. However, whisky can be the perfect accompaniment throughout a meal and it shouldn't be reserved just for a night cap or after dinner. For anyone looking to introduce whisky as an accompaniment at their next dinner party I would recommend exploring the following whisky and food pairings:
The Dalmore 12
When exploring food and whisky The Dalmore 12 is the perfect place to start. As our founder Alexander MacKenzie's masterpiece, The Dalmore 12 is matured for nine years in American white oak ex-bourbon casks. The spirit is then divided for its final finish with half of the spirit remaining in bourbon barrels while the other half transferred to exclusive 30 year old Gonzales Byass Matusalem olorosso sherry butts.
Once reunited, the spirits combine to create an aroma of citrus fruit, chocolate and aromatic spices. While on the palate The Dalmore 12 has hints of citrus, olorosso sherry and vanilla pod. The ideal menu to accompany this woody whisky would be a wholesome and rich Beef Bourguignon, followed by a sharp Cherry Jubilee for dessert. Alternatively for those who prefer to end on a savoury note a crumbly medium strength cheese is a perfect pairing to The Dalmore 12.
Available at The Best Brew.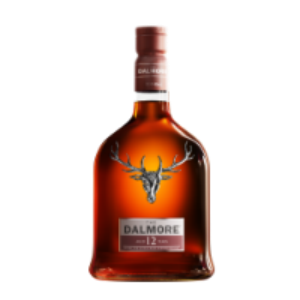 The Dalmore 15
The Dalmore 15 is smooth, rich and well-rounded and embodies The Dalmore house style. It makes the ideal accompaniment to a spring or summer meal. The Dalmore 15 is matured in American white oak ex-bourbon casks before being finished in three different sherry woods; Amoroso, Apostoles and Matusalem Oloroso. This creates an orange marmalade, cinnamon and nutmeg aroma with the flavours of mandarin, vanilla and ginger. Given this fruity and flavoursome finish The Dalmore 15 works particularly well with Chicken Provencale, followed with Crepe Suzette.
Available at The Best Brew.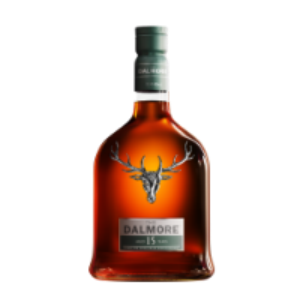 The Dalmore 18
The Dalmore 18 Year Old is a robust and formidable whisky, which combines flavours of dark chocolate, candied citrus fruits and rich coffee. This bold combination of flavours ensures that it works well with a pan fried fillet steak with sauce. Likewise it can easily cut through a sweet crème brulee which I would recommend serving with plums and limes.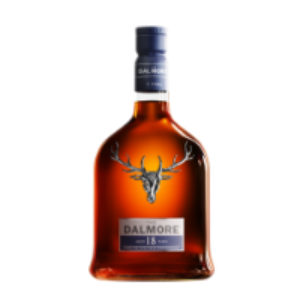 The Dalmore Cigar Malt
Although I created The Dalmore Cigar Malt to be the perfect accompaniment to fine cigars, it is also equally impressive when paired with the ideal food. On the palate the Cigar Malt combines flavours of tropical fruits, banana toffee and vanilla ice cream, this sweet combination blends perfectly with a spicy meal, such as a spicy coriander lamb. For dessert, the Cigar Malt would be ideally matched to some ginger chocolates.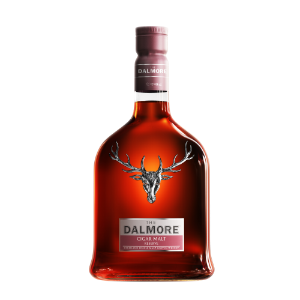 King Alexander III
I created the King Alexander III (KAIII) to celebrate the pioneering and innovative values of the Mackenzie Clan. This is the only malt in the world to unite a unique six cask finish, which gives it a sublime finish. With its red berry, fresh flowers and passion fruit aroma the KAIII has a citrus, vanilla pod and crème caramel taste and it can be paired perfectly with a slow cooked lamb navarin to really bring out the meat's sweetness. To follow, KAIII works particularly well with pistachio and praline truffles.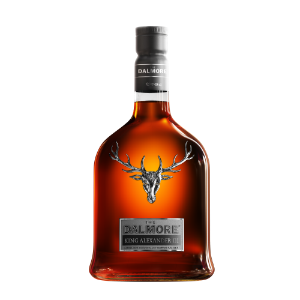 Richard Paterson, otherwise known as "The Nose" due to his legendary nosing and tasting skills, is a master distiller for The Dalmore Single Malt. He has worked in the industry for 50 years and also works closely with other industry bodies in the training and promotion of Scotch whisky worldwide.
HASHTAG US
#thebestbrewsg #thebestbrewsingapore #talltalepaleale #fourpointssg #fourpointssingapore
Monday to Thursday

11.00 AM - 12.00 AM

Friday to Saturday and Eves of Public Holidays

11.00 AM - 1.00 AM

Sunday

11.00 AM - 12.00 AM